Conventions / events and information about aliens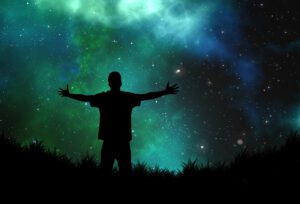 Do you want to
see aliens,
talk to aliens,
get photos with aliens,
discuss about aliens,
masquerade as an alien and / or
take part in a costume contest as an alien?
No problem! There are so many events and conventions around this subject and often you can meet fictional aliens live.
Here are some interesting links which lead you to these fantastic events and conventions.
If you have questions, need suggestions or advices, please write to us.
1. Science fiction conventions / events
An event with the topic "Science Fiction" without aliens would be inconceivable. Conventions intend to bring the popular series, movies, books and magazines closer to the fans. In addition, the visitors are often offered costume competitions, professional make-up options, as well as pictures together with the famous and popular actors in their original alien costumes with appropriate make-up, especially as Ferengis or Klingons. This is always a major highlight of an event. However, already the visit of science fiction conventions and events is a visual feast for aliens enthusiasts. Fans with elaborated and stunning alien costumes and masks are strolling through the corridors and are always ready for a little chat and a photo.
Here are some links to be informed about such upcoming science fictions events:
2. Conventions / events with other topics
Furthermore you can meet actors / actresses who have performed beloved and famous fictional aliens at conventions with other topics, like horror, gaming, fantasy, anime, comic etc., too, as they have often performed in different genres. So also in these conventions you could have the opportunity to ask questions to the actor / actress of an popular alien about their experiences (perhaps at a Q&A-panel or during the autograph time), to get photos with them and thus be informed about the fictional media aliens and their performer. There are still exchange events, where for example books, characters, merchandise, movies and not least information can be exchanged.
3. Events that provide information about real aliens
If you want to learn more about and discuss the universe, possible alien forms, theories and research about real aliens, there are also special events, for example lectures at planetariums, adult education centres, readings by authors of appropriate text books, symposia and theme days.